Remember their laugh Treasure their love
When we lose special people in our lives, we try and hold on to our memories of them as best we can. Their laugh, their perfume, their voice, their smile. But over time, and as our busy lives move forward, those memories begin to fade.
For over ten years, Roslyn has been helping families keep the spirit of their loved ones alive by creating beautiful pendants, rings, cufflinks and keyrings. Roslyn can capture their fingerprints, handwriting or even their favourite flower to create something you can wear every day.
If you would like to preserve a fingerprint or palm print of your lost loved one, Roslyn will work closely with the funeral director for a mould to be taken sensitively and discreetly. Or if there's a special item that reminds you of them, Roslyn can incorporate it into your unique piece of jewellery along with their name or a meaningful date. Every single piece is different and Roslyn will work closely with you to design something truly bespoke for you.
Fingerprints
Palm Prints
Handwriting
Ashes
Flowers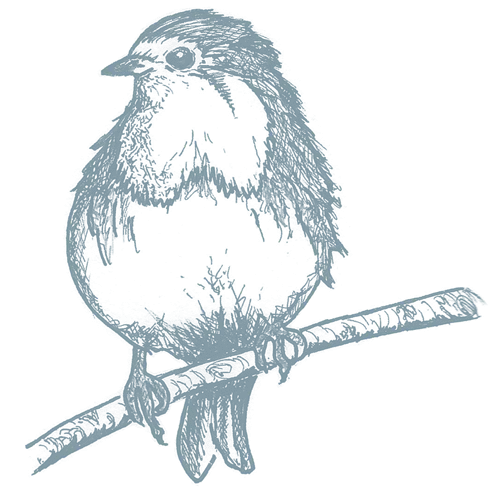 What pieces can you make?
As an artisan metalworker, Roslyn can create almost anything from gold, silver or bronze. Whether you'd like a piece of jewellery you can wear every day, an exquisite piece to wear on special occasions, a small keepsake for your home or a completely unique design.
Necklace
Charm (can fit Pandora bracelets)
Bracelet
Cufflinks
Ring
Earrings
Keepsake pebble
Keyring
Framed artwork with fingerprints or ashes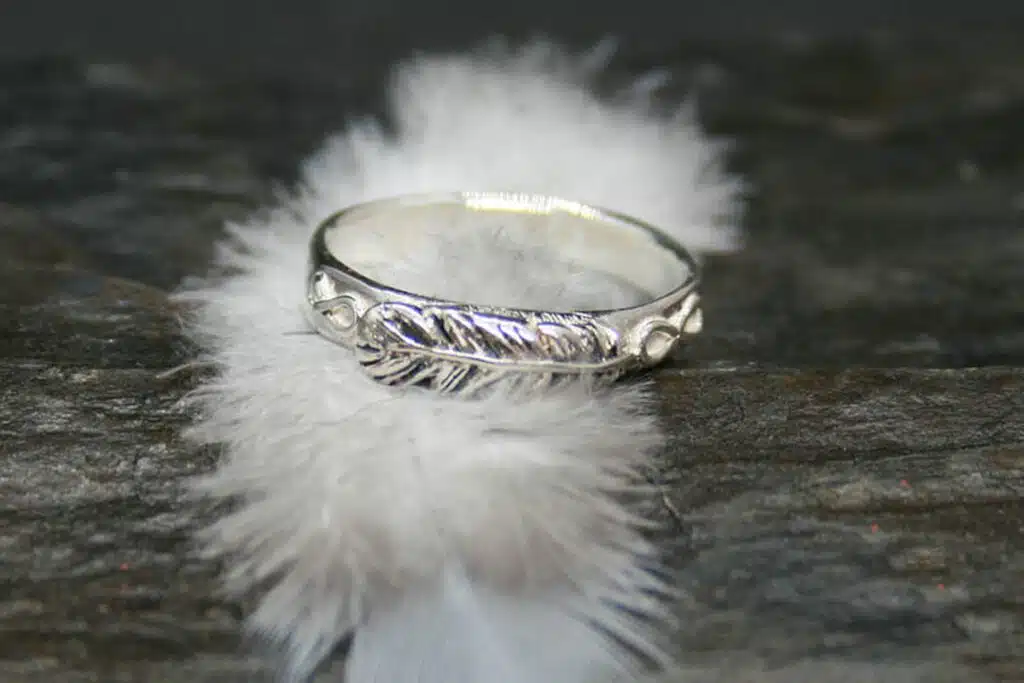 Each piece is hand-crafted by Roslyn with the utmost care and attention. A bespoke commission takes between 6-8 weeks and your finished product will be delivered to your door, beautifully packaged.
If Roslyn needs to liaise with your funeral director, this may take a little longer depending on how long it takes her to receive the fingerprint.  The most important thing to remember is that Rosyln is here for you – so if you want to take your time gathering ideas or thoughts from your family then it's no problem at all.
I ordered a key ring with the fingerprint of my deceased son with engraving on the back as a special memory for his brother. I can recommend silverwood and Ros not only for the beautiful item but for the suggestions, kindness and empathy I received. I would certainly use again.
Valerie
I'm so glad I found Ros! I wanted a charm made with my nan's handwriting on for my mum's Pandora bracelet. On one side I got my mum's name and on the other side 'love mum' all in my nan's handwriting from a card she had written to my mum. It was perfect and even better that I have imagined! Ros keeps in contact well and ensures she is making exactly what you want and it was delivered quickly.
Caitlin
When my brother suddenly died I wanted to make something special for his children. Ros incorporated his fingerprints into a charm for my niece and a keyring for my nephew. During what was a very difficult time, Ros managed to bring some light to our family.
Kim
Ros has just made me.a beautiful pendant and keyring for each of my children. She was so patient with me whilst I worked out what I wanted, and nothing was too much trouble. I really appreciated the time she gave me. The results are stunning. There is a quote on the front, and the handwritten message on the rear. Absolutely perfect and excellent quality on thick silver (which is why I chose Ros over other companies). I am absolutely delighted and very grateful. Thank you very much!
Jus
The most sought after pieces of Rememberance jewellery